Our Mission
To promote excellence and integrity in the professional practice of acupuncture and East Asian medicine, thereby enhancing public health and well being.
To protect and advance the profession of acupuncture and East Asian medicine as a distinct field of medicine through the cultivation and promotion of fair practice standards.
To foster high quality education and a supportive network for practitioners of acupuncture and East Asian medicine.
To expand the public understanding and access to acupuncture and East Asian medicine.
 Our Vision
Become the leading voice for our members by:
Promoting excellence in the profession through quality continuing education (CEUs)
Safeguarding and promoting the practice of acupuncture medicine through legislation
Educating the public on the scope of acupuncture and herbal medicine as a medical practice
Supporting integration of professional and authentic acupuncture and herbal medicine into our state and U.S. health care systems
Collaborating with other state and national associations to further the profession
About the APA
The APA functions as an all volunteer board of dedicated professionals united with the goal of improving access to authentic acupuncture as a medical practice.  The board engages and oversees committees that collaborate in many areas to elevate the knowledge and skills of licensed providers while informing the public about the education, practice, board exams, and licensure standards of licensed acupuncturists and herbalists. 
All members are welcome to serve on a committee. If you are interested in participating more actively in our profession, please email us at . The strength of our association depends on the generosity of our volunteers.
Access to Acupuncture Care
We believe that U.S. Health and Human Services should recognize licensed acupuncturists as Medicare providers.
Authentic Acupuncture and Herbal Medicine
We value the standards of education, requirement of board exams, licensure procedure, and continuing education.
Acupuncture and Herbal Approaches
We value a variety of styles, applications, and modalities.
Our Philosophy to Acupuncture Medicine
The APA acknowledges and respects all traditions of Acupuncture and Herbal Medicine. We believe that cooperation and strength among practitioners and supporters will ensure that this ancient and modern medical profession will retain its integrity. By protecting the legal status the practice of licensed acupuncture medicine has earned,  we continue to enhance the quality of healthcare for people in Pennsylvania and improve delivery of medicine within U.S. healthcare systems.
Heather Shultz, DAc, LAc, Dipl AC (NCCAOM)
President
Yangun Zhong, MD (China), LAc
Vice President
Jan Wilson, LOM, Dipl OM (NCCAOM)
Secretary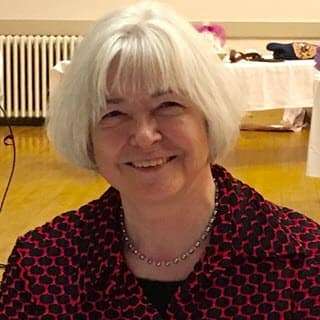 Linda Silva, LOM, Dipl.Ac. (NCCAOM)
Treasurer
B.J. Putnam, DAc, LOM, Dipl OM (NCCAOM)
ASA National Liaison
Jaime Kahn Gordon, LOM, Dipl OM (NCCAOM)
Board Member at Large
Leading the Profession
Acupuncture medicine defines the scope of primary Licensed Acupuncturists (L.Acs) and Licensed Oriental Medicine providers (L.OM.), which includes related modalities (tui na massage, moxibustion, gua sha, cupping, light therapy, low level laser therapy) as taught in accredited Acupuncture Masters and Doctorate degree programs that incorporate a foundation of established frameworks designed to inform assessment, diagnosis, and application of acupuncture as a dynamic medical paradigm. Acupuncturists weave theoretical, diagnostic, and acupuncture frameworks into a complete practice that requires passing 3-4 national board exams after 3,000 hours of education and clinical internship.
In professional acupuncture practice, there are many acupuncture approaches, styles, and applications. Which acupuncture styles, approaches, and applications a licensed acupuncturist uses, depends on the practitioner's general practice population or specialty. Some examples of specialties include internal medicine, neurology, orthopedics, dermatology, ophthalmology, pediatrics, fertility, women's health, men's health, sports medicine, pain management, functional medicine, integrated medicine, and wellness.
The dynamic contribution of East Asian medical theories continues to inform and fill gaps in mechanisms of pain, function, and disease from cellular level to systemic influences. The East Asian medical framework of diagnosis facilitates the mechanistic understanding of modern and emerging diseases that inform the criteria for therapy aimed at resolution or maximum improvement. The Western medicine frameworks of moribund diagnoses are often limited to a collection of signs and symptoms, images, and blood work that support the criteria for surgery, diagnostic procedures, and management of symptoms through medication. However, technological advancements are helping to explain and expand emerging integrated frameworks that are paramount for the changing paradigm of mainstream medicine away from sick management towards wellness.
Frequently Asked Questions
How do I become a member or renew my membership?
Go to the Become a Member page and choose a membership level that is right for you.
What are the benefits of membership?
Membership Benefits Include:
A professional lobbyist who is working on your behalf in Harrisburg
Eligibility to join a committee and have a voice in the direction your profession is going in
Automatic membership in the Acupuncture Society of America (ASA)
Tuition discount on APA sponsored CEU / PDA seminars and on select adjacent state association sponsored seminars
Promotion of your Practice on the APA Website
5% discount from China Herb Company
5% discount from Lhasa OMS, excluding Serin and DCB needles. Members call in their orders and mention APA.

s.com

5% discount for online orders from Golden Needle. Members email a current screenshot or copy of their membership to

 

 

and Kelly will adjust their account. When the membership expires, the discount ENDS and members have to send the new membership card with expiration date to Kelly and she will keep their account updated.
5% discount from Redwing Books. Email membership certificate or card to orders@redwingbooks.
Certificate of Membership in APA for display in your practice
Updates on APA Political Action
PDA points for your NCCAOM re-certification. When you become actively involved in the board, committee or legislative action with the association we can offer up to 20 PDA points per re-certification cycle.
Insurance product discount through Bost Workplace Benefits including short-term disability, life insurance, dental and supplemental indemnity plans, and 24/hour medical services. Bost Benefits will work with individual members to customize plans to meet their individual needs. Members can contact Ms. Lianne Sia-Dictor at 877-283-7600, Ext. 223, or at

 

.
Can I make quarterly payments?
Quarterly payments are available for professional members.
How do I become more involved in the association?
Any member in good standing is welcome to run for a place on the Board, be a part of a committee, or even chair a committee.
What are the benefits of being a board member?
Be a genuine asset to others in your profession
Have a strong voice in strategic planning for the association
Planning events for people is fun!
Network with leaders in your profession
NCCAOM PDA points are available for service
How do I join the American Society of Acupuncture (ASA)?
If you are a member of the APA, then you are a member of the ASA and entitled to the benefits of both associations.
What are the different options for Sponsorship?
Those who would like to support the APA but do not have a Pennsylvania LAc or LOM or are not interested in becoming full members are encouraged to join as a Friend of Acupuncture or a Patron of Acupuncture.
What are the options for Classified Ads and Marketing?
We offer a Classified Ads section for folks looking to post their used practice and office supplies. We also offer a Job Board for advertising office rentals and available positions at existing practices and offices.
You can submit a draft to their board and an administrator will approve it for publication.
Members are able to submit their postings for free. For non-members there will be a fee of 50$ for posting to the Jobs Board.